COVID Information/New Visitation Guidelines
Welcome to Farmington Country Manor
Nursing & Rehabilitation
Location
701 S. Main Street
Farmington, IL 61531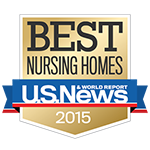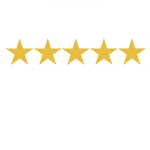 Speak to an Admissions Specialist
Fill out the form below or speak to a specialist over the phone by calling 309-224-5070 or 309-267-8897.
Premier 5 Star Facilities
Extraordinary Care for Extraordinary People
Schedule a 
Tour!
Come Tour our Facility
Care Comes First
As the premier skilled nursing home in Fulton County, Illinois, Farmington Country Manor Nursing and Rehabilitation provides compassionate and personal skilled care 24 hours a day. We are located in Farmington, IL., and we often serve residents coming from the Peoria, Canton, and Galesburg area of Illinois.
Our personalized "Back on Track" program provides the highest standard of therapy and skilled nursing services. This program is designed to quickly return you to your previous routine after a serious illness or major surgery. Our care plan team will educate each resident about their condition and treatment plan. Our goal is to return you to your highest prior level of function.
Our Mission
Providing rehabilitation services onsite to help our residents regain their independence and return to their homes.
Our Goals
Offering a safe, clean, and loving environment for our local residents who require long term care and wish to stay close to their loved ones.
Restaurant-Style Dining
We believe in the freedom to choose what you would like to eat.
Back on Track
Our goal is to help you return to full independence.
Nursing
We provide a wide range of services including skilled nursing, therapy for all ages including outpatient therapy, long and short-term care, hospice care, and Veterans services in a friendly and compassionate environment.
Veterans Services
Farmington Country Manor is contracted with the Federal Department of Veteran Affairs which allows us to provide Community Healthcare Services to honorably discharged veterans with certain benefits. Please contact us to learn about your VA benefits.
Accomodations
To make your stay most relaxing, we offer our residents several amenities including restaurant-style dining, beauty and barber shop services, beautiful views from every room, free cable TV, and laundry and housekeeping services to name a few.
Community Involvement
At Farmington Country Manor, we are a small town community that all look after one another. We involve our residents in community events as much as we encourage the community to be involved in the lives of those living here.
Facebook
Stay up-to-date with the latest updates, images, and activities by following us on Facebook today!
Family Notifications
Stay up to date with the latest COVID updates, visitation guidelines and more, here at Farmington Country Manor.
701 S. Main Street
Farmington, IL 61531
(309) 245-2407
(309) 267-8897